The college library is fully computerized with near about 16,000 documents in total.The quality over quantity emphasized collection includes latest editions of Text, General and Reference Books;and Research Material i.e.Reports of important commissions and committees, M.Ed.Dissertations, Bound volumes of old Educational Journals, Monographs of important National Level Happenings/Disasters, Souveneirs of Seminars/Conferences etc.The library subscribes to near about 30 reputed National/International Educational Journals and 35 Periodicals and Newspapers. Library has a seating capacity of 100 students at a time. Research students from other institutions are facilitated with consultation services to promote Research Work.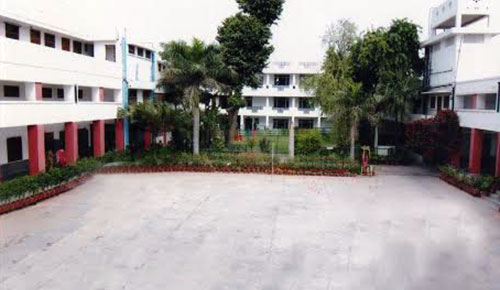 The institution has a hostel to accommodate approximately 150 students. Hostel has many facilities like TV with cable, CD player, Telephone, Indoor games and Fitness Center, Generator, Geysers, Water purifier and Water coolers, Reading corner with facilities of newspapers, magazines and books in the common room.
Health & Physical Education Resource Centre
The institute has well equipped Health & Physical Education Resource Centre and playgrounds for:-
Badminton
Table Tennis
Indoor Games
Physical Fitness Center (Gym) with sufficient and latest exercise machines.
Yoga room with Meditation facilities.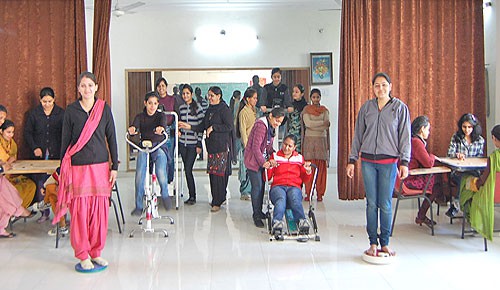 Technology Resource Centre
The College has well equipped technology resource centre . It provides excellent material to be used as support system for teaching, paper presentation and holding seminars. It is equipped with Computers with internet facility, Audio-Video teaching aids, Projectors-LCD, Slide Projector & Overhead Projector and C.D player etc.
Art and Craft Resource Centre
The college has an aesthetically decorated art and craft resource centre for conducting art section of the syllabus with the seating capacity of around 60 students. Provision for clay modelling, chart preparation, paintings in water, oil and pastel colours, drawing, craft work and flower arrangement is there.
Psychology Resource Centre
The psychology resource centre is well equipped with almost 250 tests, tools and apparatus for syllabus related to psychological experiments and research projects. The resource centre caters to the needs of M.Ed, B.Ed, PGDCA(T.E), ETT and other research students, Ph.D research scholars of the same institution as well as other institutions also as and when required.
Our College has spacious Science resource centre which is well equipped with different types of apparatus like glass slabs, prisms, slits, concave and convex lens, screw gauge, vernier calliper, voltmeter, ammeter, spring balance to perform various experiments related to different topics of Physical and Life Sciences. Science resource centre has full scientific aura and its environment is highly motivating due to presence of various specimens and models.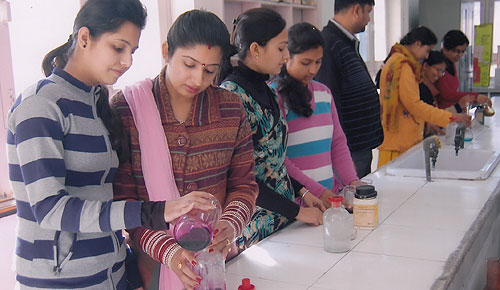 ICT resource centre of the college has latest computers to equip the students with ICT skills. ICT resource centre has facility of Internet to meet the need of students, research scholars and faculty. It is equipped with scanners, printers and copiers to scan, print and copy documents.

Our college is equipped with language resource centre with the facility of lingua-phone and other equipments to develop the linguistic ability of the faculty and students. This is highly essential to develop good communication skills which is the requirement of the current time.